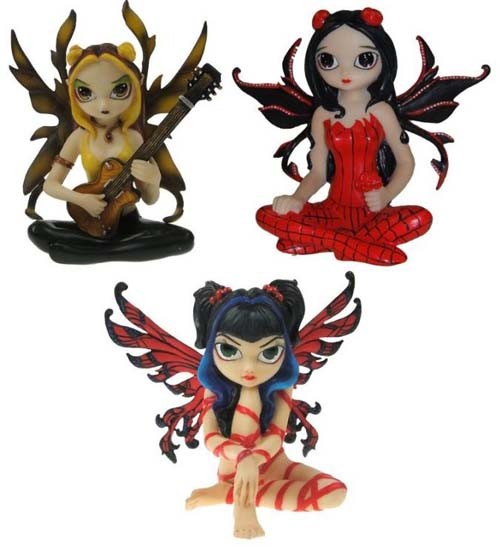 Jasmine Becket-Griffith
Fantasy Fairy artist Jasmine Becket-Griffith has been a full time free-lance, self-employed artist since 1997. Now 30 years old Jasmine lives in Celebration, Florida.

Jasmine spends most of her time painting but also likes art conventions & shows, playing outdoors, spending time with my family, or traveling. She is an animal lover, vegetarian and loves reading (fantasy, horror, historical fiction, art books, etc.), listening to music, and visiting beautiful places around the world.

Jasmine Becket-Griffith has a very distinctive style to her fairy paintings which is hugely popular and collectable with her ever growing fanbase. Her characters are drawn from her own image using herself as a model to get the poses how she wants them.